Justine Sweater – Knit your own open back sweater ♡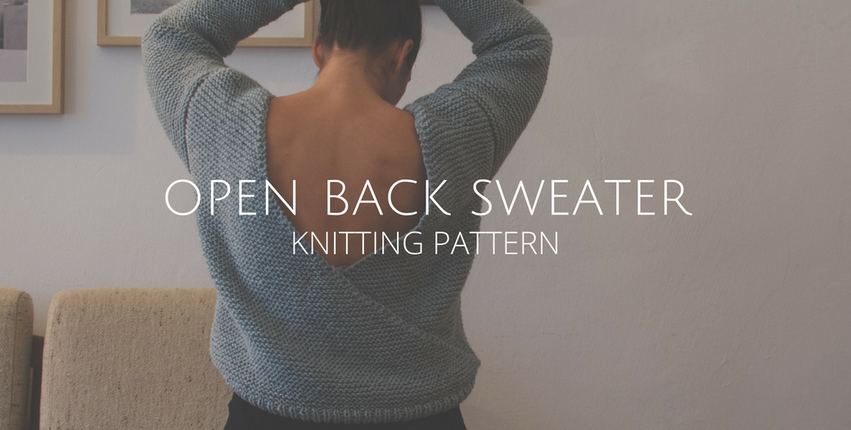 Et voilà! Here we go– I finally finished the English version of the knitting pattern for my JUSTINE Sweater and I hope you like the sweater as much as I do! It's quite revealing on the back side and really classic on the front. I'm a huuuge fan of cloths with interesting back details and always wanted a sweater like this. So when I never actually found one like this, I finally created my own pattern. Although I've made knitting patterns before (remember the rainbow sweater for example?), this is the first time I prepared my knitting pattern as a real PDF version for download and I put a lot of love in the pattern. Hope you feel it ;) And I hope you forgive me if it's not translated perfectly. If there is anything I can improve, please feel free to leave a comment or drop me a line– I'm super happy and thankful to hear all your thoughts and if you let me know if something got lost in translation or only made sense inside my head :) 
Oh, and I have some more news for you: The pages of my pattern notebook are filled with knitwear design ideas and I will put a lot of effort in realizing these and hopefully creating more knitting patterns for you very soon! (I haven't figured how to establish the 56-hours-day or grow eight more arms and hands that could work on different projects at the same time, though…) So, in the future I'm going to sell some of these patterns here in my future online store and also on Etsy etc. There are plenty of DIY and knitting projects that are still and will remain free patterns – only the more elaborate projects that take a lot of time preparing and polishing will be offered for sale. But no worries: For now, JUSTINE is available for free until the online store officially opens – so get your pattern while it' still hot and free! I hope you enjoy making your own JUSTINE! And as I mentioned before: I'd be super happy to hear all your thoughts and feedback!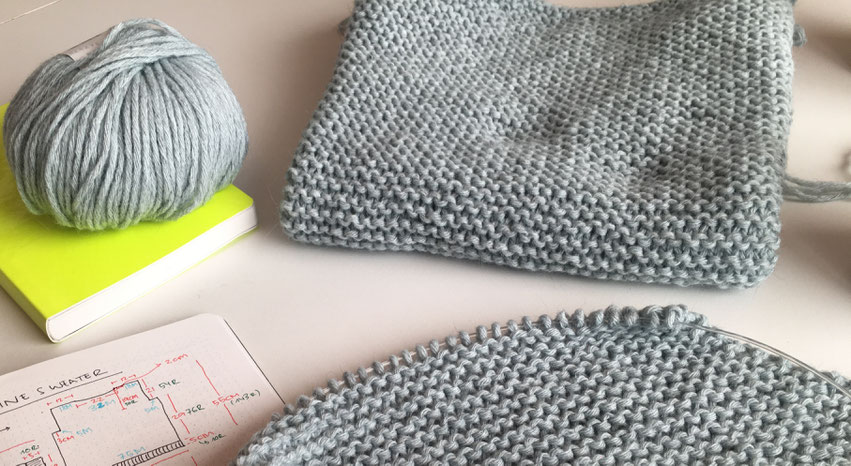 Justine – sexy back sweater
---
All you need*
10 balls of this alpaca mix – or similar wool
Knitting needles size 6.0 mm //,
Crochet hook size 6.00 mm // 
Paper and pen or row counter
Scissors, tapestry needle
And of course the JUSTINE pattern – free download at the end of this post (it comes in adult size M, loose fit – one size fits many!)
Hint:  With an open back like that, you can't keep the sweater from slipping off your shoulders. I always use a small safety pin and pin the sweater to my bra. Problem solved! You don't see it at all and the sweater stays up as it's supposed to. Ha!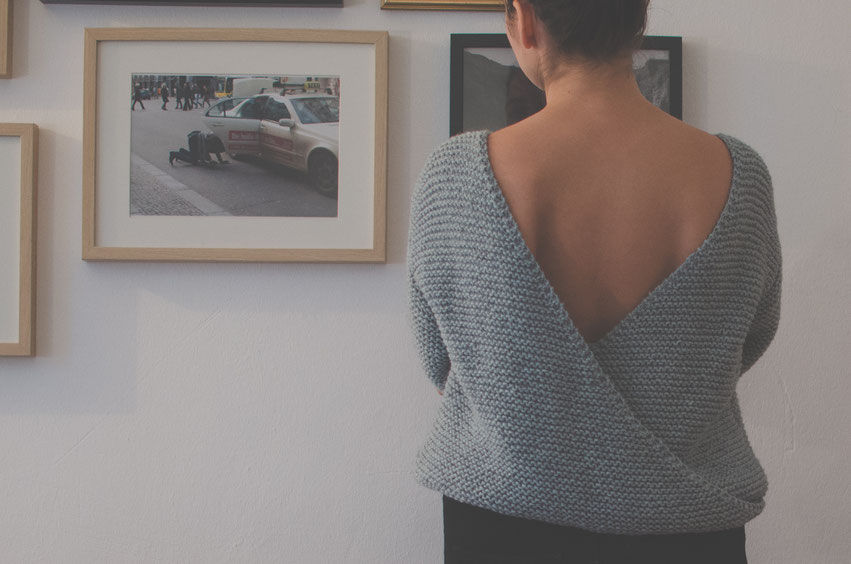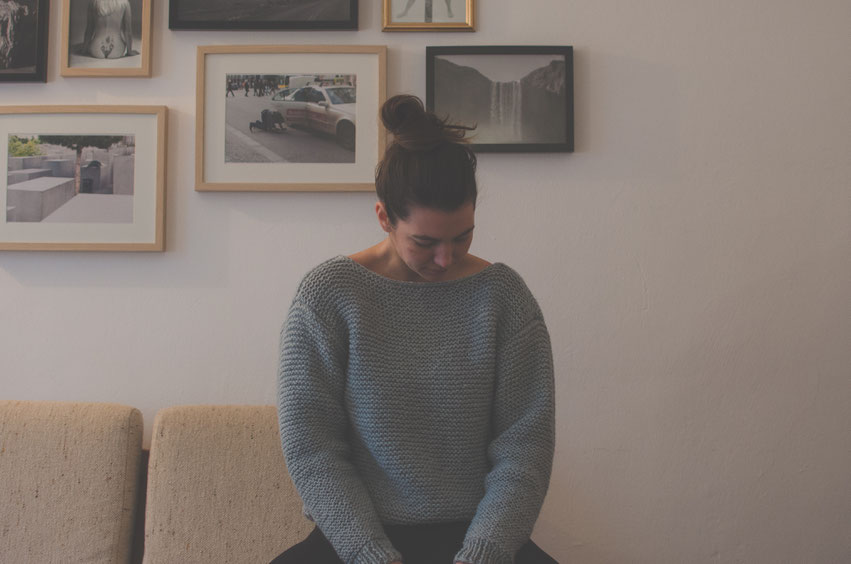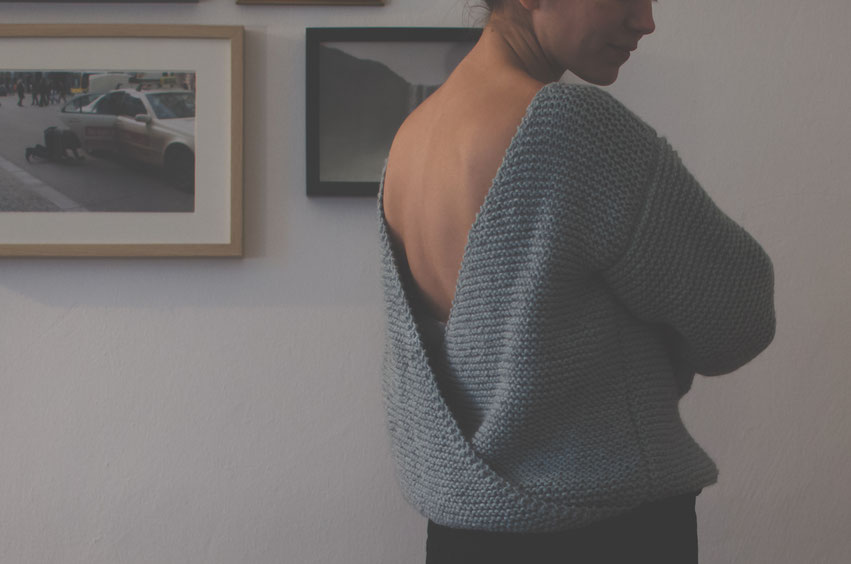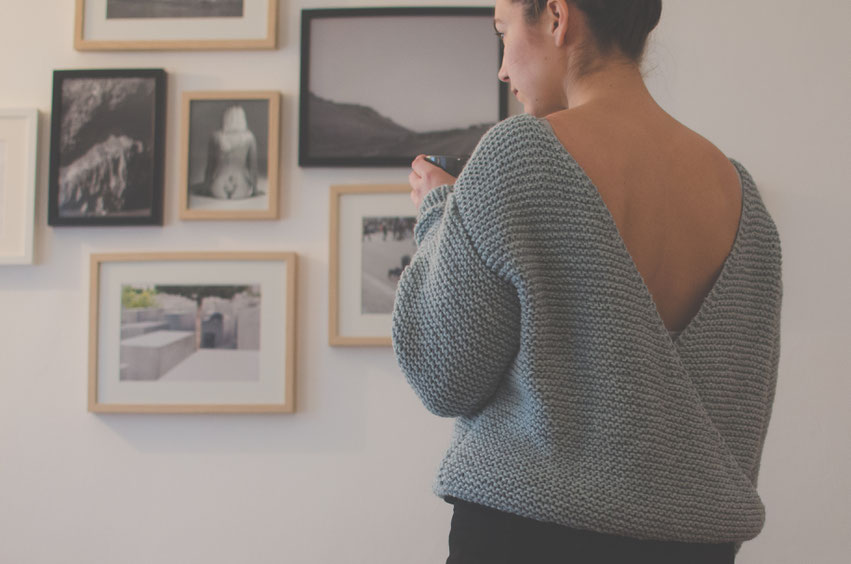 free download - justine sweater
Simply click the download button on the left and there you go. Get your JUSTINE while she's hot and free ;)
Got feedback for this knitting pattern? Did something get lost in translation? I'd LOVE to hear it! Your feedback helps me to improve all my future knitting patterns, so it is very much appreciated. 
*In this article, some affiliate links are placed. If you order the recommended wool via the affiliate links, I'll get a small commission. 
---