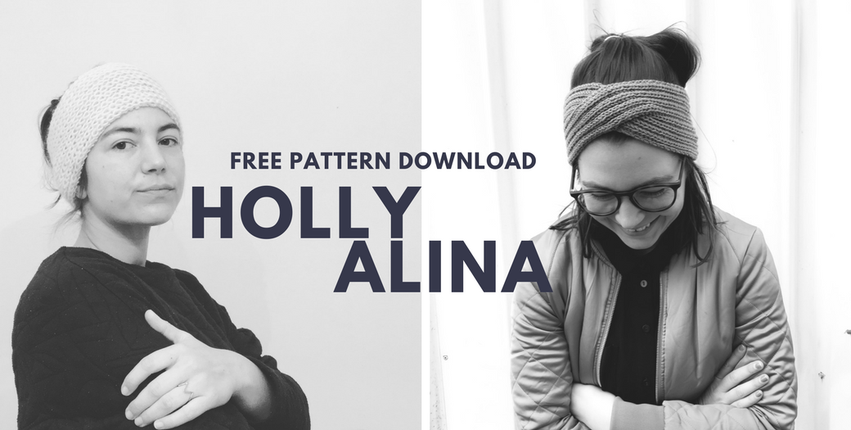 Handmade Christmas gifts are the best, right? If you too love to knit (ok, to be honest, I'm more like an addict when it comes to knitting) AND to give hand crafted things, you can kill two birds with one of these (or both) knitting patterns: enjoy an evening of knitting and prepare some amazing Christmas gifts for your loved ones! And the best thing: both of the patterns that are waiting for you at the end of this blog post are available for free. Both patterns are totally manageable for knitting beginners and also perfect last minute gifts. Maybe not last-last-minute, but last-night-before-Christmas if you are a quick knitter and two or three nights of relaxed knitflixing if you are a total beginner. 
Just one last question: Which one would you like to make first? And will you keep it for yourself or be able to give it away? :) 
all you need for your diy headband
More good news! You don't need a lot. Just a few ingredients and you're ready to go:
PDF with instructions (download at the end of this post)
1 ball of yarn, suitable for knitting needles size 3.5mm (US 4) or 4.0mm (US 6)
Knitting needles (I prefer using a set of double pointed needles, but you can also use circular needles)  size 3.5mm (US 4) 
Tapestry needle, scissors, measuring tape
ALINA HEADBAND
---
To be honest, it's been a while since I made this headband for the very first time and I only noticed a couple of weeks ago that I never wrote down the pattern for it. Time to catch up on this – and better late than never! The ALINA headband is a super simple and really cute headband (I think). The twist on the front gives it a special touch – you don't have to tell the presentee how easy it actually is to make ;)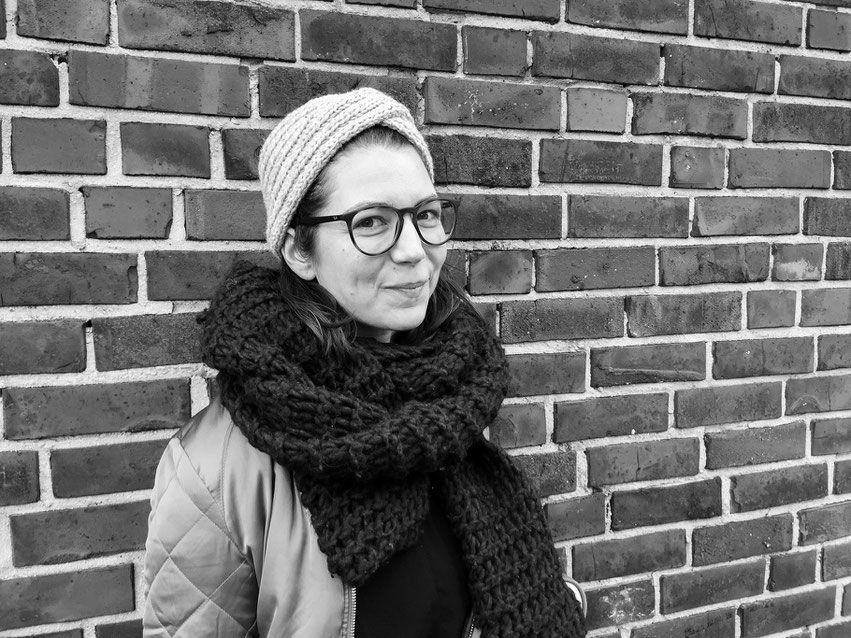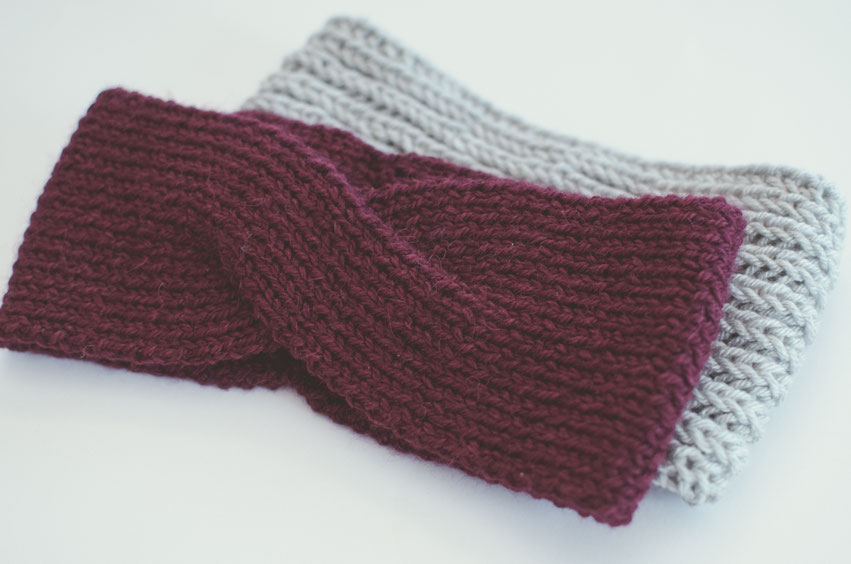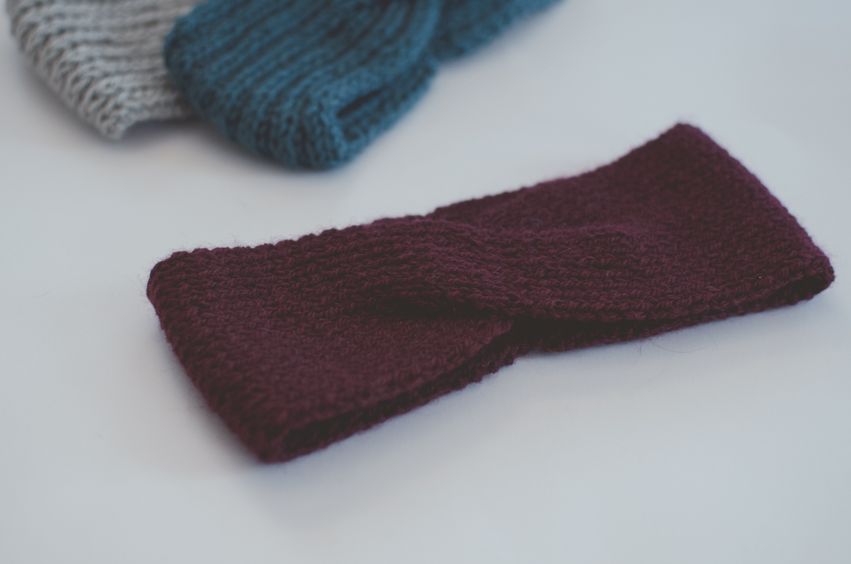 HOLLY headband
---
HOLLY – a simple classic. Required techniques: basic rib stitch and a "fisherman's rib stitch" (knit one below brioche technique). Alright, get ready for a cozy Knitflix night and to making some amazing new favorite headbands.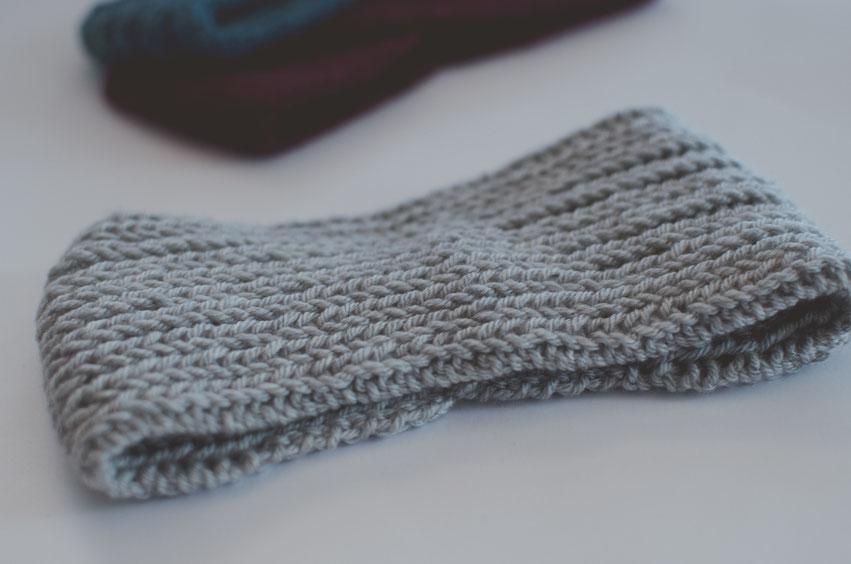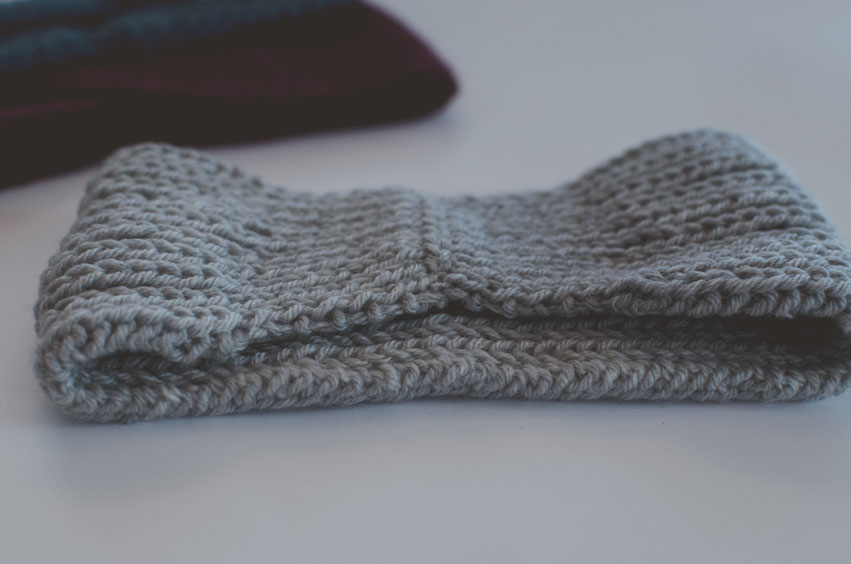 download free patterns
---
ALINA
ALINA Headband
Easy headband with a nice and simple twist – easier to make than it looks :)
KnittingPattern_ALINA.pdf
Adobe Acrobat Dokument
2.2 MB
---
Holly
HOLLY Headband
Simple and très chic :) Headband in fisherman's rib brioche stitch
KnittingPattern_HOLLY.pdf
Adobe Acrobat Dokument
1.1 MB
---