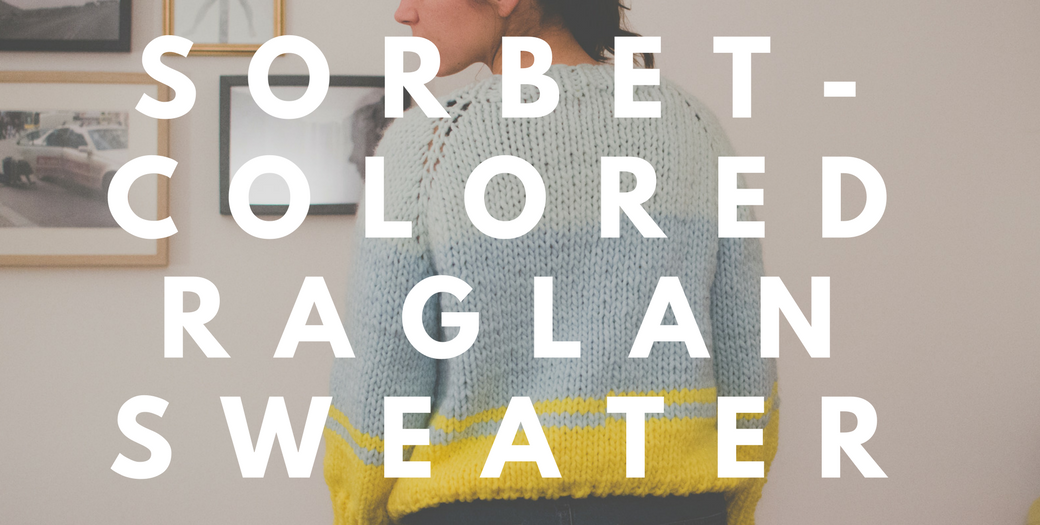 Alright, let's face it: It's gonna take some more weeks until Springtime. The sun isn't seen very often right now. And yet, we are all craving for some warm rays of sunshine, blue sky, less freezing and more natural Vitamin D. My in-between-solution: Handmade knitwear in Springtime colors! Because wearing something colorful and happy makes me feel like Spring is just around the corner. Plus, a warm and chunky piece of knitwear always keeps you warm. Goodbye freezing! No more feeling too cold with this sweater, I promise. And the best thing about it (apart from not being cold anymore): It's super easy and really fast to knit! This sweater is knitted in the round top down, which means that you only have one piece and don't need to sew up four pieces in the end. It's just sewing up loose ends of the color changes – and that's it! 
It have to admit that this was my very first top down sweater I've ever made and it was soooooo much fun! Definitely not the last one (because I really don't like this part when you have to bring everything together. Knitting only one piece is SO much easier and more comfortable)! If you are not convinced yet, have a look at the following pictures. Maybe you feel like knitting your top-down raglan sweater, as well… :) 
raglan sweater: top-down. one piece, no sewing. perfect for the "lazy" knitter (like me)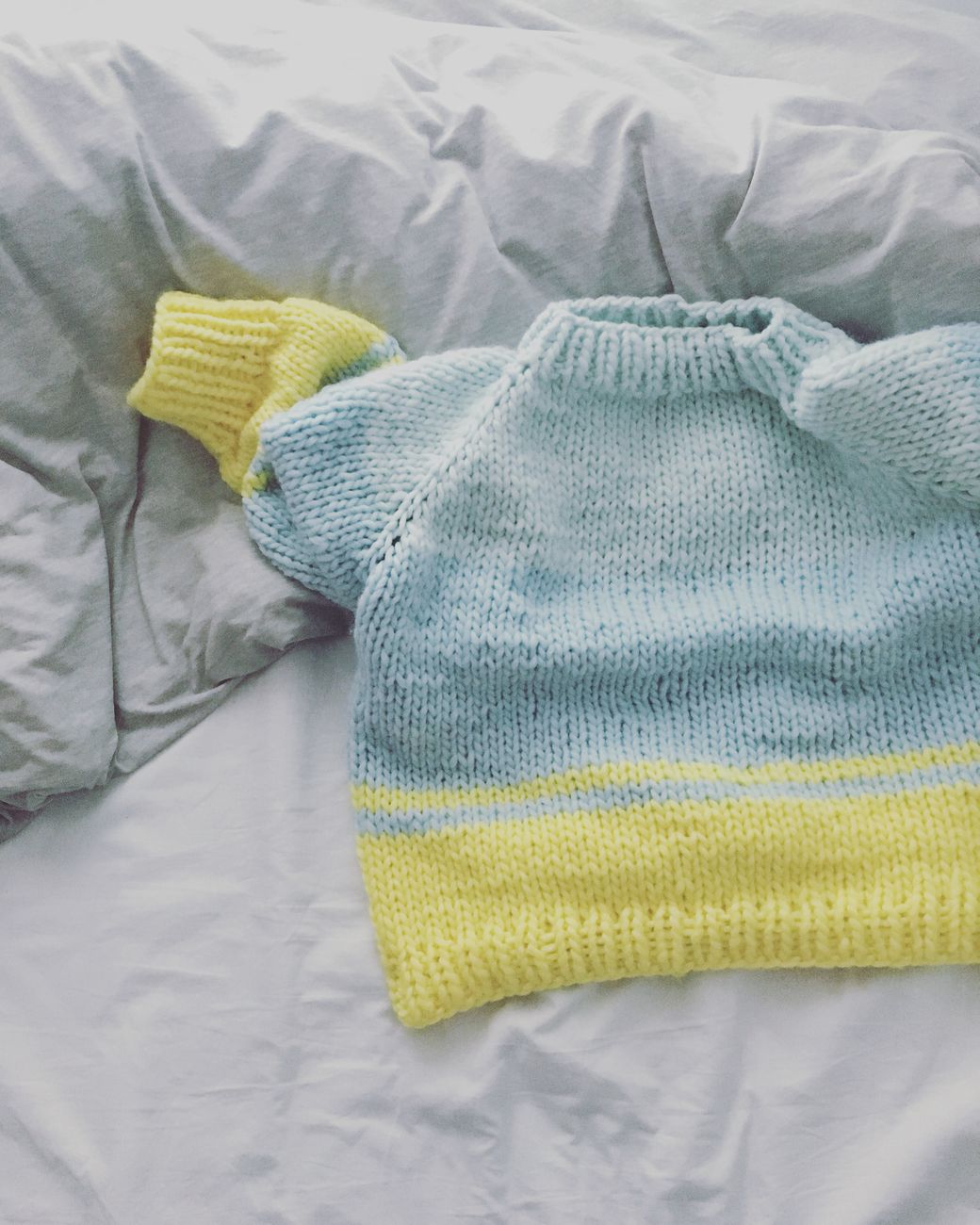 all you need for your raglan sweater
5 balls of Rico Essentials Super Chunky* yarn in your favorite colors. For this sweater, I used the following color combination:

1x mint
2x light blue (hellblau)
2x lime (zitrone)

Circular knitting needles, 10mm // US 15 as well as a set of double pointed knitting needles of the same size
Scissors, tapestry needle, measuring tape, row counter or paper and pencil
And of course: The knitting pattern, which is available in my Etsy Store :)
Level: easy – it's a nice "knit your first sweater" project
How long does it take to make it? For a sweater, it's a quick project. Chunky wool, only knit stitches in the row and practically no sewing in the end (apart from the yarn tails where you changed the colors or started a new ball of yarn).
You'll love making this! 
* This is a partner link. Learn more about partner links in my privacy policy.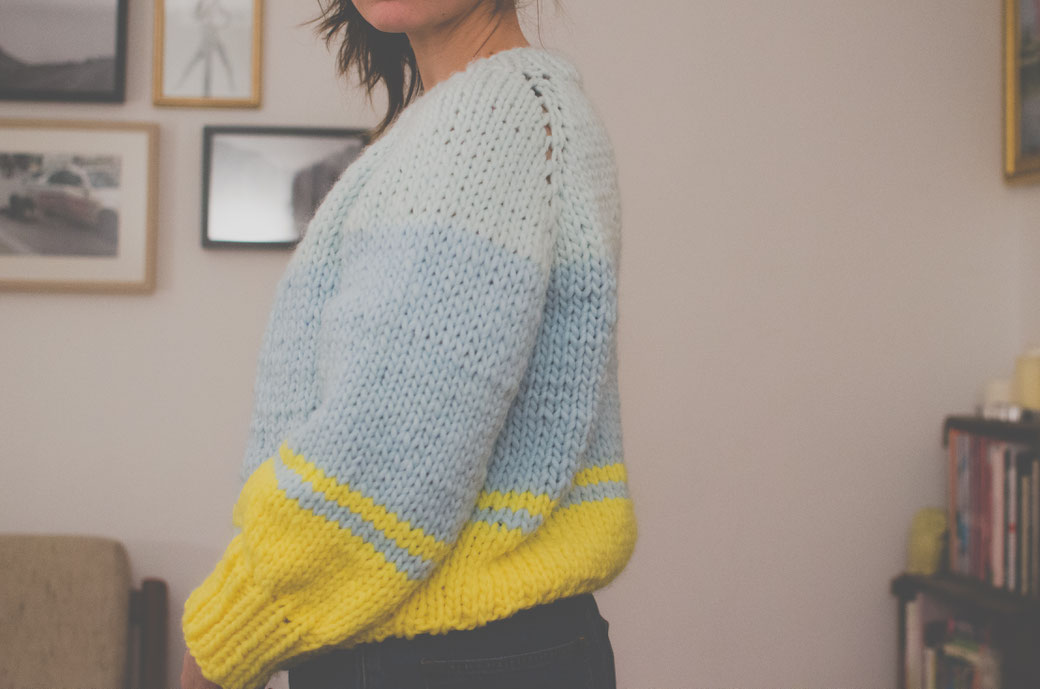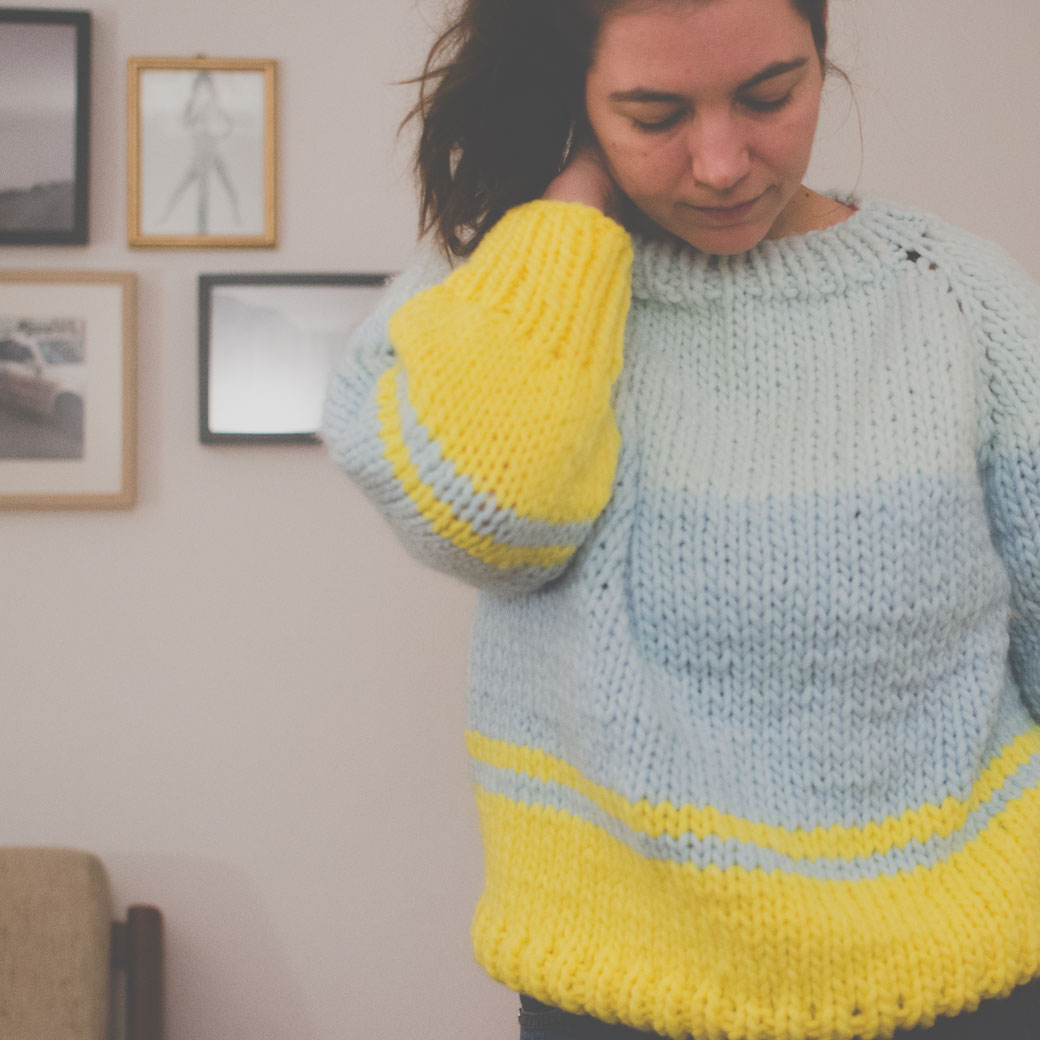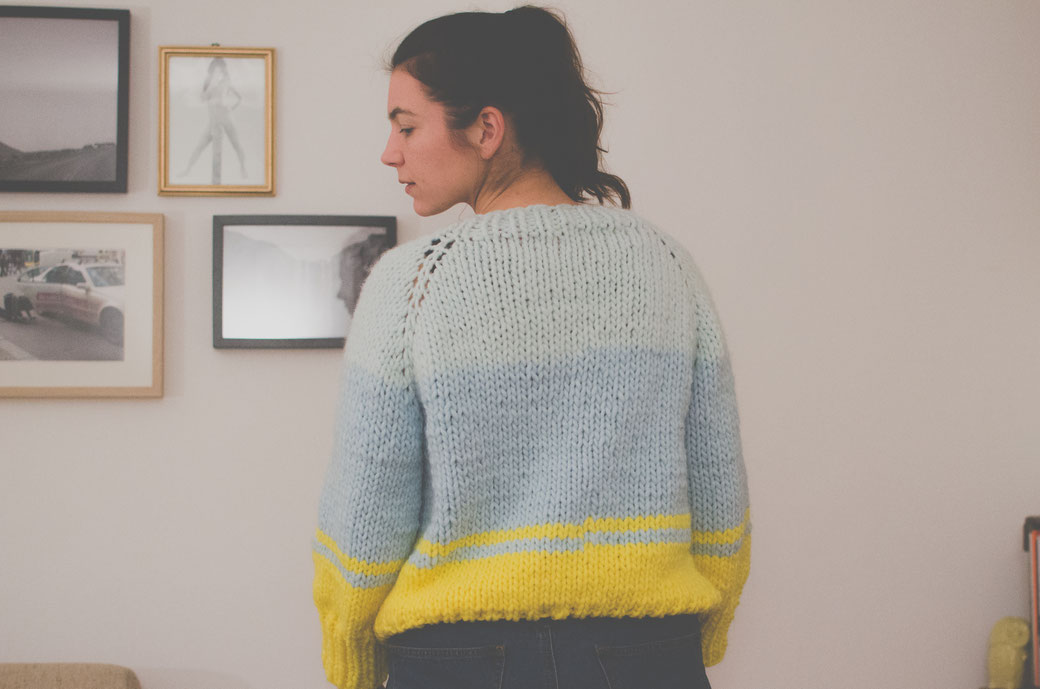 ---