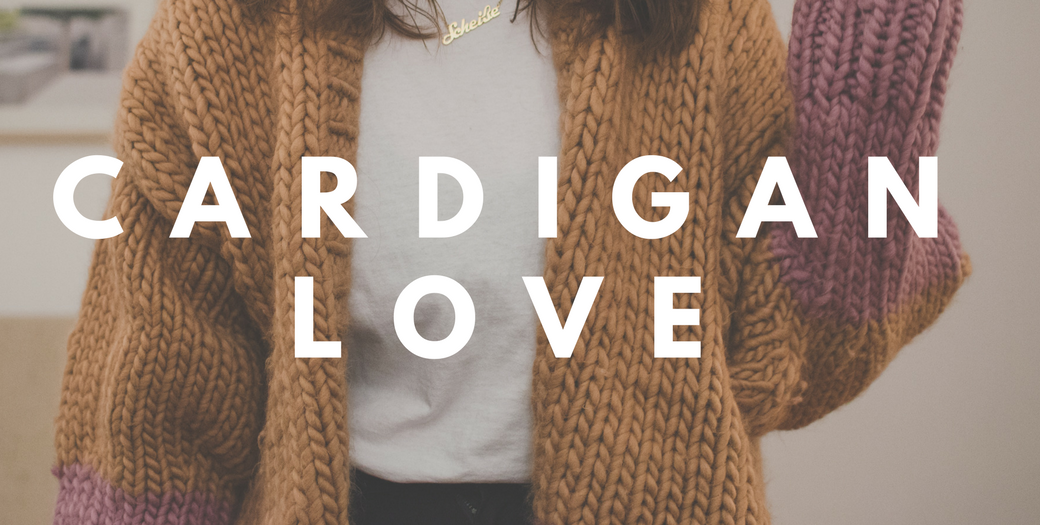 Rediscovering things I thought I had lost or I just didn't think about for quite a while is something I really like. And even though it's not really hard for me to let go of things, I'm a hoarder when it comes to notebooks, sketchbooks, bullet journals or even old calendars. (And wool, of course, but that's another story…) A couple of days ago, I found an old notebook and rediscovered the "pattern" notes (aka some bullet points, haha) for this chunky cardigan on some of the pages. I remembered it being pretty simple to make and thought, why not turn it into a real pattern? Even better: a new free pattern to celebrate the new year. A very late new year's goodie, but hey, it's still a free pattern, right? :) 
In my notebook, the cardigan was just called "cardigan", now I gave it a name – and here comes #1 – haha, very creative! So, if you feel like knitting your own chunky cardigan, you'll find my free cardigan pattern at the end of this blog post. Before you go ahead and download the instructions, here's a list of everything you need and some pictures, of course. Have fun knitting your own cardigan and let me know how it works, which colors you chose etc. I'm curious!!
all you need for your cardigan
Unfortunately, I just noticed that one of the colors I used for the cardigan (beige), is not available at the moment. I guess that might change again in a while – and of course, there are soooo many other color combinations worth trying. I could as well imagine a honey/grey or taupe/orange combination. If I think about it for too long, I might make another one for myself, haha! Alright, back to your shopping list:
6 balls of THE WOOL by WE ARE KNITTERS – used for pictured cardigan: 4 x beige und 2 x mauve
Knitting needles 15mm / US 19
Optional, but ideal for the collar: Circular knitting needles 12mm / US 17 – ideally with extra long cable 
pattern (see below)
Scissors, tapestry needle, paper and pencil or row counter, measuring tape
And that's it. Have fun!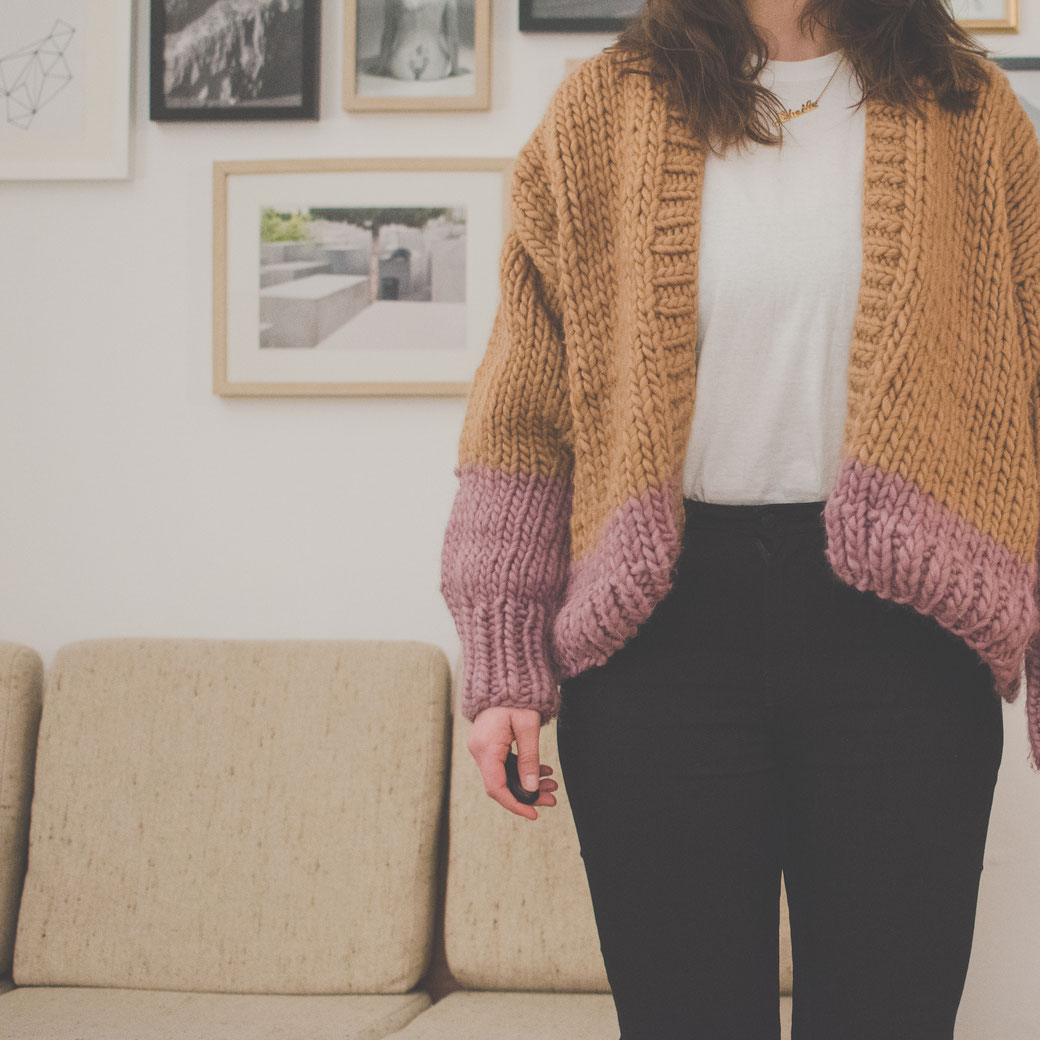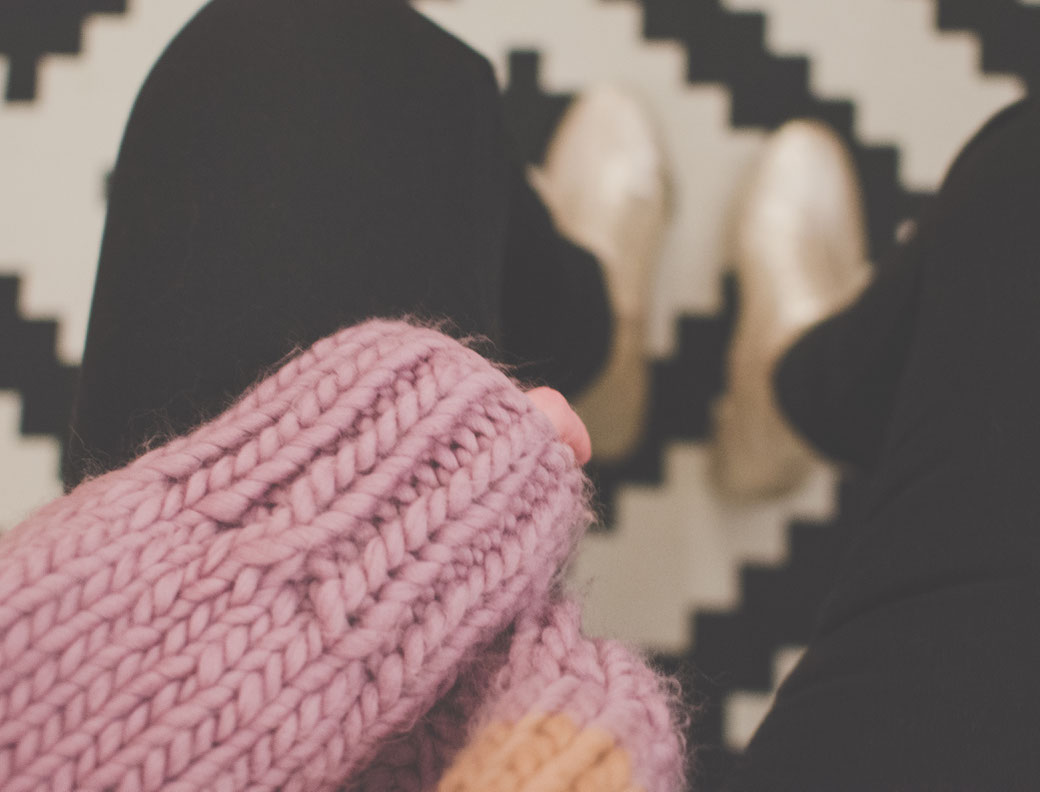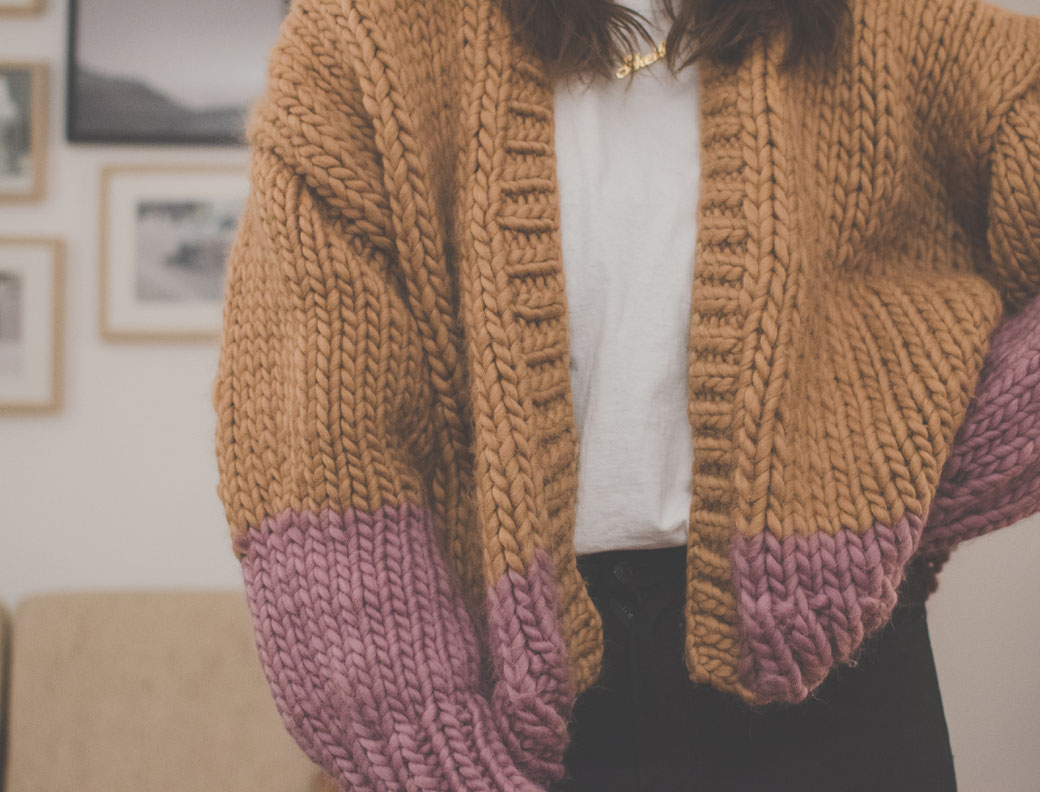 knitting pattern
---
EN – Knitting Pattern FLCTY CARDIGAN #1
free download english version
KnittingPattern_FLCTY-CARDIGAN#1.pdf
Adobe Acrobat Dokument
738.7 KB
DE – Strickmuster CARDIGAN PATTERN #1
kostenloser Download deutsche Version
Strickmuster_FLCTY-CARDIGAN#1.pdf
Adobe Acrobat Dokument
744.6 KB
---